Delaware Reading and Writing Project
 
The Delaware Reading Project and The Delaware Writing Project are consortia of teachers teaching teachers, co-sponsored by the University of Delaware, the Department of Education, and Delaware school districts. Additionally, The Delaware Writing Project is an affiliate of the National Writing Project, which currently has sites in 48 states across the nation.
Both projects operate on several assumptions including:
reading and writing are fundamental to learning across all instructional levels and all disciplines;
teachers of reading and writing need to know the current literature and research on best practices;
teachers teaching teachers is an effective mode of staff development.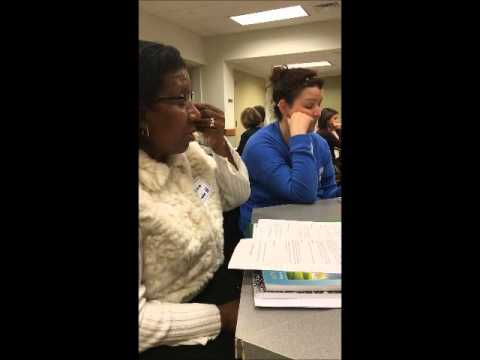 As part of the National Writing Project Teacher Leadership Grant, Delaware teachers from Georgetown Elementary School in Indian River School District, Mount Pleasant Elementary in Brandywine School District, Saint Edmond's Academy in Wilmington, De, Central Middle School in Capital School District, and Middletown High School in Appoquinimink School District came together for an evening of collaboration.  Their work centered around Ruth Cullham's book, The Writing Thief and strengthening informative writing instruction.
The Delaware Writing Project offers professional development for teachers by offering summer institutes and summer camp opportunities for students in kindergarten through twelfth grade. Please click on the links below for more information on either one of these opportunities.
For more information about the DWP and the DRP, please contact Emily Poag (emilyp@udel.edu).